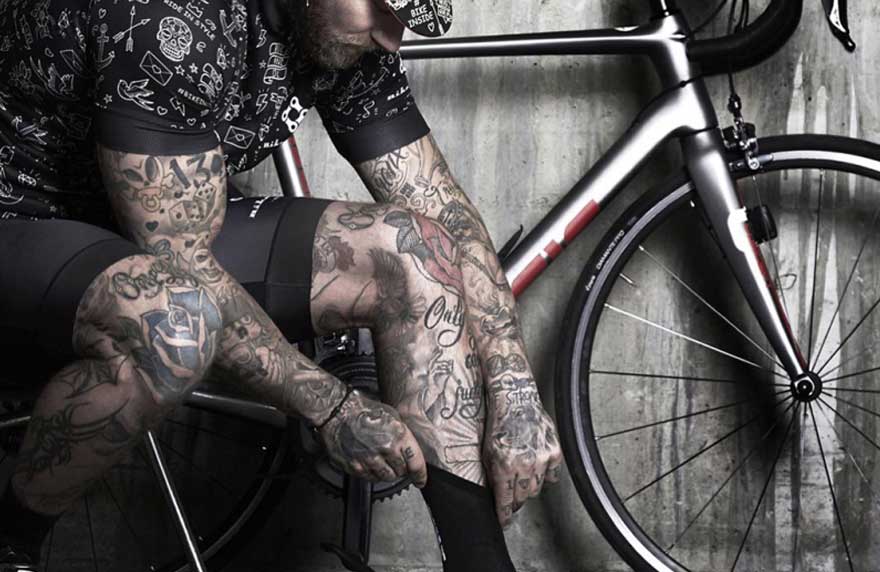 In some professional road bike riding competitions, we usually see that professional athletes wear a set of cycling jerseys. So, what is the purpose of wearing a cycling jersey?
Professional cycling clothing generally uses a special fabric in the production, not only has high strength, but also has excellent elasticity, stretchability, and abrasion resistance, and it is very durable.
In the process of riding, cycling clothes must have good breathability and perspiration, which can quickly discharge a large amount of sweat and keep the surface of the body dry.
In some high-end cycling clothes, silver ions invisible to the naked eye are also added to the polyester fibers of the fabric, which can effectively reduce the growth of bacteria and deodorize.
Therefore, the role of cycling clothes is: super dehumidification, breathability, quick-drying, anti-wear, anti-ultraviolet, and other functions. It can also regulate body temperature by quickly expelling hot flashes from the body.
Cycling pants are generally made of elastic Lycra fabric close to the skin, reducing the friction between the legs and cycling pants, which can prevent the inner thigh from abrasion. At the same time, it has good perspiration and breathability.
The most important thing is a special quick-drying breathable cotton pad at the crotch of the riding pants, which can reduce and relieve the pressure on the lower body, and can also avoid the accumulation of sweat in the legs.